By popular demand, Macon Styles presents The 'Master Loctician Course' taught by The Loc Doctress. Learn from one of the best in the art of locs and handcrafted loc extensions.
With over 10 years experience with locs, The Loc Doctress brings an abundance of knowledge and is transparent about her successes and failures so that you can avoid the trial and error phase. We've had clients travel hours to come start their loc journies with us using our exclusive methods that set us apart from the rest. We've transformed the lives of thousands of people worldwide with our services and product. Invest in a proven system that works. Guaranteed!
Are you tired of investing in classes and walking away still needing more?
Let's face it, most classes people invest in don't offer ongoing support, additional perks, live coaching, or teach you about building business and attracting clientele. Most classes only teach you how to do hair techniques, and the rest is left for you to figure out.
There are tons of great reasons to get started now.
CONSIDER THIS: Locticians are in very high demand but there's a limited supply. This is advantageous for so many reasons. People are starting their loc journies everyday without the right experts to guide them along. Here, you have the opportunity to learn a unique skill and build a business all in one. Take advantage of this opportunity today.
This is an all around course that is worth every penny.
We realize that many students only get surface level when it comes to taking classes. So, we want to take our time and empower people to learn this beautiful art from one of the best in the industry for over 10 years.
This is not only a profitable but also fun industry. You'll learn about building a business and highly sought techniques.
You will be prepared to attract quality clients who know your worth. With this course you will learn the skillset to make thousands of dollars. With only one client, you will have the potential to make back what you spend on the course.
Locticians can make thousands per week, depending on the extent of services offered, and location. Some locticians with big clientele and variety of skills average $3k or more weekly. This is why we know our Master Loctician course is well worth the price, because w
ith only one client you will have the potential to make back what you invested
.
We've developed this course for anyone who is interested in becoming a loctician, no hairstyling experience required.
Perhaps you're only interested in taking a few clients, or you'd like to do this fulltime. You may also be a loctician who wants to invest in yourself and advance your skillset
.
Either way, you can benefit.
You will get the knowledge you need to propel you into an exciting career. With our 1 on 1 coaching, we are able to identify your strengths and weaknesses to make sure you fully grasp what you've learned.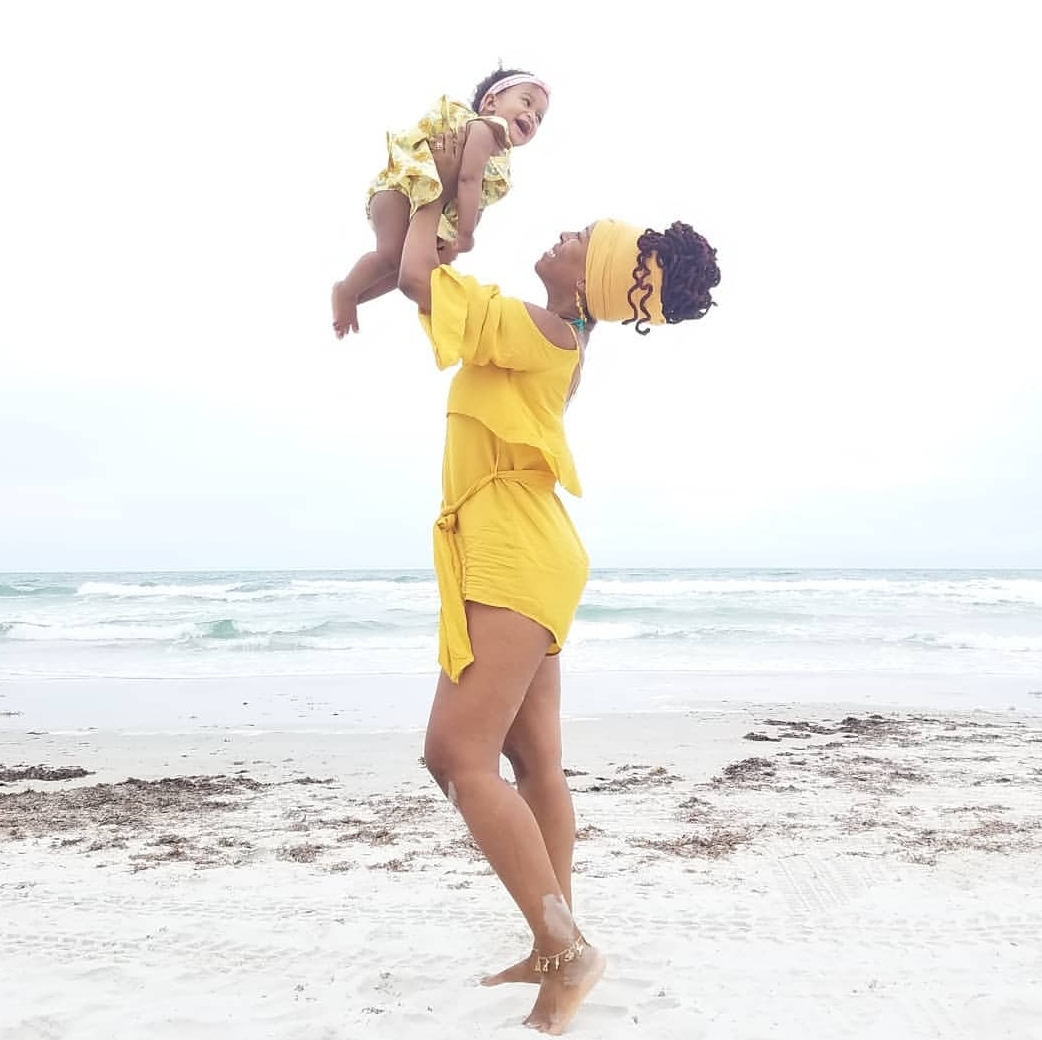 Hi, I'm The Loc Doctress
I am a mompreneur and first generation business owner. I am also the first in my family to grow locs. So I was very misunderstood in the beginning of my journey. My eldest brother was one of the only people who kept motivating me to continue my loc journey. After his sudden death in 2014, my vision and passion skyrocketed. I channeled my pain and sorrow into my business. This was my way of making him proud of me. I was self taught and therefore went through an intensive trial and error process before mastering my craft. I was OVERLOOKED by almost every loctician I sought for advice. So I took it into my hands to understand locs down to a science, using my own naturally grown locs to test my various methods.
Story time: I remember years ago, I took a 4 hour flight out of state for a client. I knew very little about perfecting my filtering system back then, so I went in blind not knowing her hair condition. I was just excited to be booked out of state. It was the most horrible experience ever. I got there, only to realize the client had no hair at all due to a scalp condition called alopecia. She previously attempted to get hair transplants but it was still noticeable. I didn't want to hurt her feelings, so I tried to manage and do what I could. After I did the first loc, she felt it and it slid off her scalp because her hair was just that thin. She went off in an outrage yelling and screaming. I was so shocked, I decided to just let her have all the hair extensions just for the inconvenience.
I lost so much on that trip, but I learned an expensive lesson. After that experience, I took my business to the next level, established strict policies and procedures and begin to filter out those who were not ideal candidates. These are the kind of lessons I hope to help others avoid. My failures turned into successes within a matter of only 2 years.
Now, I am an OVERBOOKED Mompreneur who has elevated my business to unforeseen success, attracted hundreds of quality clients, created a unique line of products, am providing working opportunities for others, traveling the world doing my craft, and now I am open and ready to teach my expertise. 
You've invested in cosmetology school, now you want to pursue your dream as a loctician. You may be having that moment where you realize that there is no curriculum on locs and how to master the art of being a loctician. This can be very frustrating for many people. That's why we've made it our goal to establish an online Academy for anyone to take advantage. You deserve to tap into this community of clientele waiting to start their new loc journies. This investment is worth it, as you'll receive an all around course. You will get an abundance of information teaching you how we were able to scale our business and attract both customers and clients. Skip the trial & error phase and trying to figure it out on your own. There's a proven method and it works. You will save time and get straight to the money. 
When we guide you in your new journey of becoming a master loctician, you will have the opportunity to become highly sought after for your unique handcrafted skills. When you do what you love, it doesn't ever feel like work. This field of work is so untapped into, yet is absolutely fun and rewarding. Just look at a few of the possibilities when you become a master loctician:
Travel and work from anywhere.
Create your own schedule.
Educate others.
Get paid what you're worth.
Meet new and fun individuals.
Change lives and make an impact.
A legacy to pass down to your children,
and so much more.
Many people have asked, now we've finally developed a top notch course that breaks it down to a science. 
You will Get:
•2 Interactive LIVE coaching calls with the Loc Doctress
•Access to our network of trained partner locticians. We will promote you for free to our customers.
•Thank You Gift Package
•Starter package including tools
•Discount code for affiliate program
•Wholesale on select products
• Introduction of you on Macon Styles social media
•Private Facebook Community 
•Mental transformation
•Freedom to make your own money
You Will Learn:
Our proven and successful methods
Mindset and thought alignment
How to start and maintain locs
How to detox locs
Loc extension methods
How to handcraft locs
Proper loc count estimation
How to conduct consultations with a high booking rate.
Customer service
Determining your ideal client
Client transparency and expectations
The Master P's to achieving a satisfied client every time.
How to develop client filtering system to determine who are ideal candidates
Price your skill accordingly
Our system that models after the medical field processes and procedures that establish familiarity and trust with clients.
Our 3 point method to achieving a successful loc extension install
and so much more....
No need to second-guess. Our clientele and customer reviews speak volumes. When you join our course, you will get access to methods proven by The Loc Doctress and 1 on 1 coaching. The sooner you begin, the sooner you'll reach new heights and be one step closer to financial freedom.
Start now and you won't have to ask yourself why you didn't start earlier.
The Master loctician course will give you the resources so you don't have to make the same mistakes many other first timers make. The loctician industry has become a high demand over the years. Learn from a master loctician herself to improve your chances for success in this growing field.